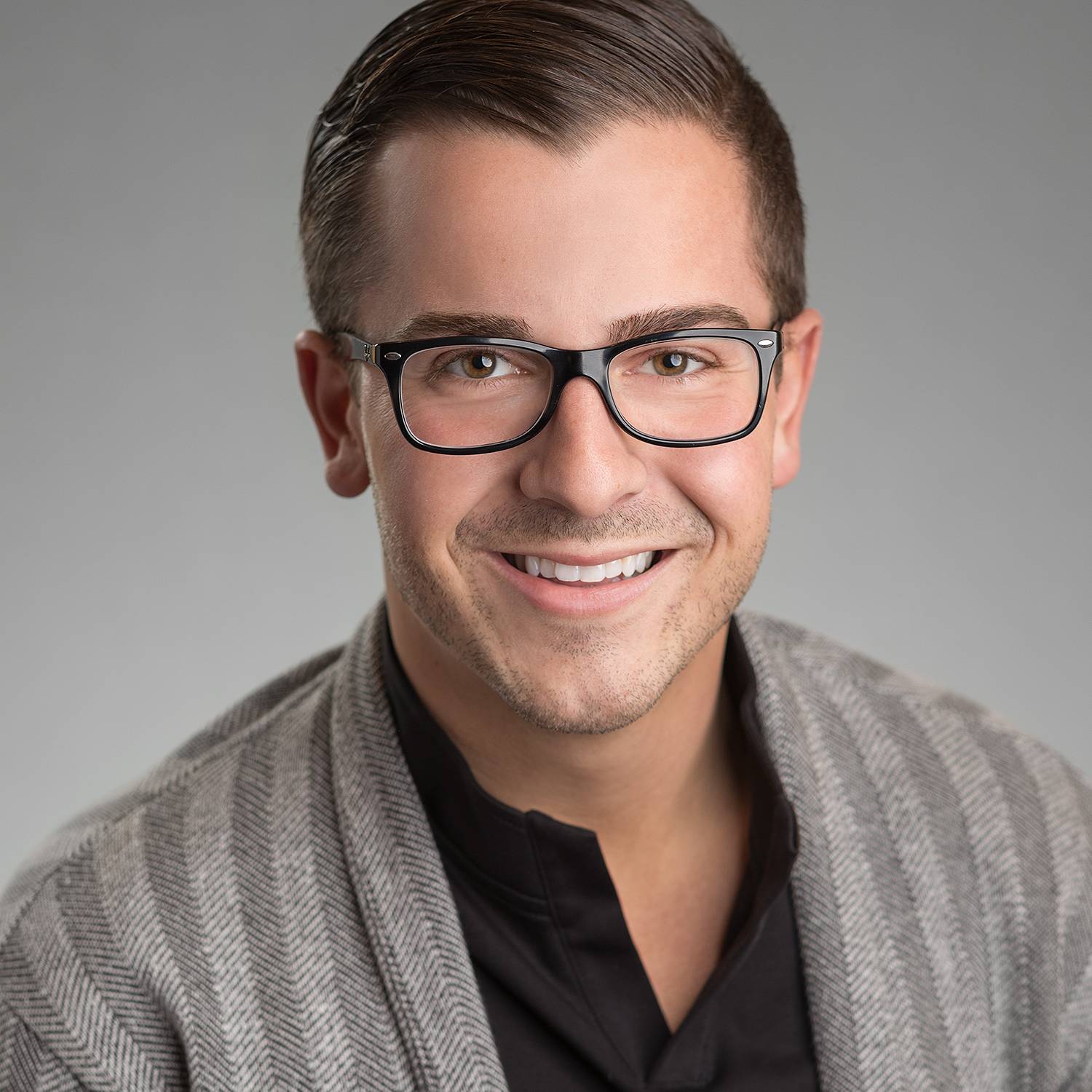 Why use Florida headshot photographer, Scott Watt with Mobile Business Headshots? We live in a digital age that is driven by media. Oftentimes an initial impression and decisions are made from all of the images that we see online, whether it be on websites or social media. These images and visuals make up the majority of what we see today, no matter where we look. This makes the need for a quality Florida headshot photographer, essential for any business in this digital climate. 
A professional headshot is extremely important for any business, as they are often the first look your customers may have into who you are and how you present yourself. This also gives you the asset of having a quality image that can then be used for things like social media, websites, and any other forms of media. The downside to these headshots, however, is the hassle of getting them done. They can be expensive and very time consuming, especially when you have to take your entire team to a different location in order to get it done. This is where Florida headshot photographer Scott Watt and Mobile Business Headshots comes in!
Have you ever thought about bringing the photographer to you? This creates convenience for you and your business, saving you plenty of time and money. This is also what Mobile Business Headshots specializes in. Instead of traveling to a different location with an entire team of people, you can bring a professional photographer directly to you. With over 20 years in the photography business, they have done over 2,000 of these headshots. This means you get a professional that brings high-quality portable lighting and top of the line equipment to get you the best possible images in the comfort of your own space. This is not a newbie photographer or someone who does photography "on the side". 
The best part about getting headshots this way is just how quick and easy it is. In fact, it usually only takes about 5 minutes per person! Afterward, you are able to select your favorite. You can rest assured that you will get the highest quality of pictures that you can expect from a professional. When you have been in the business as a photographer since 2001, you tend to know what works and how to get the best results! The end product will speak for itself, and you will be amazed at how easy the entire process will be. 
If you have ever considered getting new or updated headshots for you and your business, you owe it to yourself to get the best in the business. Why struggle with the hassle of traveling somewhere and wasting all of that extra time and money? With Florida headshot photographer Scott Watt and Mobile Business Headshots, you can make the entire process quick, easy, and painless. The end result will be high quality, professional headshots for you and your employees that you can use to take your business to the next level. Get in touch by clicking here!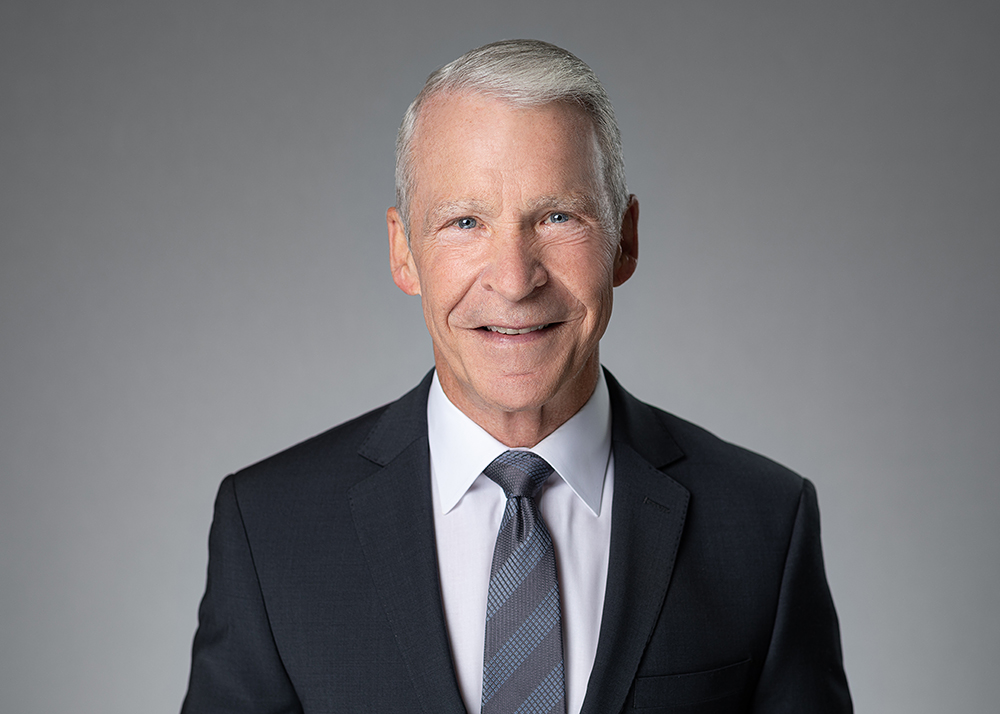 In today's world, we are surrounded by visuals on both the business and personal side of things. From social media profiles that showcase our lives to business ads with the intent to sell, there is no end to the need for professional content. This is exactly why a professional headshot can be so advantageous to your business and success. 
So is a headshot really all that important? Think about it this way. A headshot is your first impression and an introduction that sends a message. Especially on social media platforms like LinkedIn and Twitter, potential customers will first see a headshot and make an assumption. So, your professional headshot should be a representative of your visual style and the persona that you want to reflect. 
A great headshot will give people an idea of your personality before they ever meet you. Something as simple as a smile will portray approachability. A more serious look can portray determination. You can make your expression match your own personality. The right tone and expression can be huge in conveying the right message to potential clients, customers, and partners. 
Almost as bad as not having a headshot is using an outdated one. An old headshot that has not been updated in many years can give people the impression that you are outdated, neglecting your business, or do not keep up with your brand. When someone meets or talks with you after, they may feel as though they have been misled. This is especially important when you make any noticeable changes to your looks. Changes in any major areas (such as glasses or weight loss) can be a great time to update your photos. 
While it can be very tempting to simply pull out your smartphone and snap a few quick shots of yourself to use for your website or social media profiles, sometimes it is best to get the help of a professional. A professional headshot will help you get the best lighting, angles, and poses that will best represent you and your brand. This is not easily done by taking them yourself with a simple smartphone. 
With Mobile Business Headshots, you can have professional, updated headshots done in the comfort of your own home or office. Not only will this provide a unique and comfortable experience for the photos, but it is also much more convenient. Why take time out of your busy day and schedule in order to travel somewhere for photos? Mobile Business Headshots can meet you anywhere, anytime, and get you set up with the perfect headshots to use in your business. From Orlando to anywhere throughout the state of Florida and country (with a large group of people), www.mbheadshots.com can handle it.
 It is never too late to get updated headshots. You can always make your first impression count and showcase yourself in the best possible light with a professional headshot. So what are you waiting for? Polish your professional image, make the best possible first impression, and enjoy the added success that comes along with having updated, professional headshots! Click here to get in reach out and schedule your session today.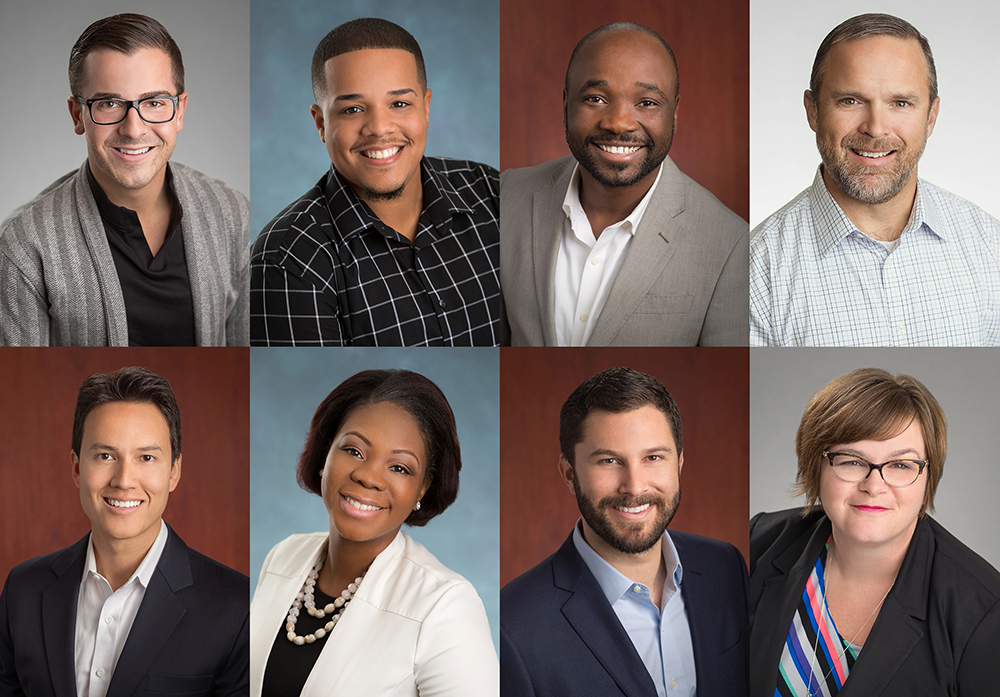 Having an updated professional business headshot is important for your career, your potential career or even a promotion. In no particular order, here are 10 tips to getting a great business headshot.
#1 Use a simple neutral background. At Mobile Business Headshots, we travel everywhere in the Orlando, Florida area to shoot business headshots on location in homes, offices and convention sites. We believe in keeping our headshots simple. A standard gray background is the most popular option, because gray is a great neutral color that goes with any outfit or complexion. It also looks great on websites and in marketing materials. And just by putting more or less light on the gray background, we can make it any shade from light, medium to dark gray. Another option is a clean white background. This is also neutral and looks great on any type of marketing material. While 75% of folks opt for the gray background, the rest will more than likely select a white background.
#2 Plan on getting a haircut a couple days before the shoot. It's smart to get a haircut 2-3 days before your photo session. This allows your hair to settle a bit. It also lets you figure out the best way to style it for your session. You may be used to styling your hair one way when your hair is long, but after getting it cut it may take a little tweaking to make it look the way you want for your session.
#3 Keep the makeup simple. Don't go overboard when applying makeup. Less is more. The most important thing for a professional business or corporate headshot is to be as natural-looking as possible. Just be yourself. If you typically wear neutral color lipstick, don't come in wearing a bold color. Keeping the makeup on the simple side will make for a better business headshot.
#4 Wear long sleeves. Men and women should consider wearing a long-sleeved blazer, jacket or blouse. This hides any unwanted underarm "issues" we may be self-conscious about and cleans up your look of your business headshot. It's all about the face, so it should be the main focus. On the final cropped headshot, seeing skin showing on the arms takes away from the most important part of a  the headshot, which is the face.  
#5 Keep the wardrobe simple. When thinking about what to wear for your corporate or business headshot, be conservative. Keep it simple. Again, it's all about the face. A crazy patterned shirt or gaudy necklace will distract from the headshot. Neutral, simple colors tend to work better. The same applies to earrings and necklaces. 
#6 Get plenty of rest the night before. Getting enough sleep allows you to come to your session relaxed and ready to go. It also eliminates that sleepy look from any photographs. 
#7 Clear negative thoughts. For most folks, having their headshot taken is not the most exciting thing in the world. We can get nervous. We all aren't professional models. Clearing your mind of negative thoughts about your self- image can go a long way. Wake up early to positive thoughts about the session and about yourself. 
#8 Reduce skin shine before your session. Regardless of your skin type, there will always be some shine to your skin under professional lighting. Although the photos you choose from your session will be professionally retouched to reduce or remove skin shine, there are ways to reduce it before the session. For women, using some sort of concealer / foundation will help reduce that shiny look. For men, there is transparent powder you can buy to reduce shine for photos, although a quick pat down with a cloth can reduce the shine as well. 
#9 Make it about your brand. The purpose of a professional business headshot is to brand yourself. Whether it's the brand of the company you work for or your own company brand, the look you need or want should come across in the photos. It could be a confident, non-smiling look or a smiling friendly look. Whatever it is, it should reflect the brand you want to show your customers, clients, or employer. 
#10 Have support. Having trouble relaxing? No problem! Mobile Business Headshots is great at helping ease those photo-shoot nerves. However, sometimes it's helpful to have a friend or coworker with you, someone you know who can help you relax and act naturally.  
Ready for your new or updated Business / Corporate Headshot? Have a large corporate event at a convention site or even your office and are thinking "now is a good time to have updated headshots of everyone"? Mobile Business Headshots will conveniently come to your location and set up a mini studio. In your home, office or convention, we have a portable studio which can be set up quickly and in a very small space. Contact us to schedule your  individual or group headshot session today.